Learn QA Training Online - QA Certifications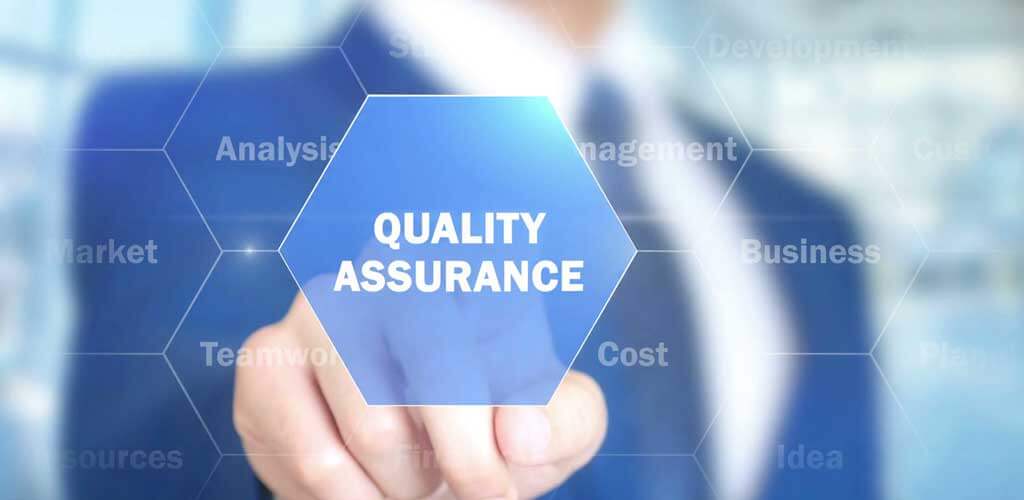 We offer a comprehensive online QA Training course along with QA Certifications. We pride ourselves in being a one-stop shop for all Software Testing(Quality Assurance Course, QTP Training) related training including Functional Testing, User Acceptance Testing, HP ALM Quality Center, Jira, Automation, these topics are all part of our online Quality Assurance Program. In addition,
 Our Online QA Course also covers the basics of databases, SQL queries, Unix, Windows which are crucial and handy once you start your career as a QA professional. In our Online QA Training, your QA skills will ensure that you hit the ground running from Day 1 of your Software Testing career.
 The duration of our Online Quality Assurance Course & Advanced HP UFT (QTP training) course is 5 or 10 weeks depending on whether you choose to go via the Fast Track or Normal route. We have classes daily (6 days a week including weekends) except on Mondays. The class duration is 1hour 30 mins and it starts at 9 pm (Eastern time).
 A Normal track course has a duration of 10 weeks with 5 weeks devoted to Manual Testing and Basic & Advanced HP UFT( QTP), Online QA Course classes run for the next 5 weeks. The Fast Track QA course runs for 5 weeks.
 Our Online QA training Toronto benefits candidates who want to start a career in software testing as well as experienced software professionals who would like to fine tune their software testing skills and also those preparing for professional QA certifications. Our QA Course is the stepping stone for your IT career.
Become an expert in quality assurance. Enroll NOW in our online QA Certification Course! You've arrived at the prime destination. Get Software Services gives you the training and hands-on expertise you need to flourish in your role as a QA professional.
Our QA trainers are certified professionals with a vast IT testing experience in various domains like Insurance, Healthcare, E-Commerce, Pharma, B2B and Telecommunications. Our main trainer comes with more than 20 years of industry experience, so do come talk to us, for any query relating to Software Testing, QA training, Automation Tools, Software Testing jobs and QA Certifications. In our Online QA Course, we offer a unique '1-week free' trial class, so you are welcome to try the class before you decide to enroll. Hope to meet you soon! To get an idea of the topics covered, please see the details below.
QA Training Course Syllabus
Why thinking about becoming a Software Quality Assurance professional in the IT sector?
Software quality assurance (QA) specialists in control of checking software to ensure there are no errors. Additionally, they guarantee a user interface (UI) that is essential to simplify it for clients to use the software. Software QA engineers were ranked as one of the "happiest jobs" by Forbes. With its estimated future growth of 5–7% annually, the IT industry is predicted to fare better than other industry sectors.
The quality assurance certification is gratifying and promising in the IT sector as favorable employment development and career stability. The compensation ranges for software QA specialists are respectable, ranging from $56K to $87K yearly, depending on the employee and the company. As a result, given the profitable employment market, QA Testing Certification is the perfect option to select if you want to begin your QA profession in the IT business.
Who is suitable to enroll in the software testing training course?
The majority of the time, quality assurance training is a platform-independent position. The virtual QA course is open to candidates with skills outside of IT and may help them launch a lucrative IT career.
There is no prerequisite knowledge required for the QA Testing Training. Anyone who has a basic understanding of computers can take the course. All you need is a desire to put in the effort, a focus on accuracy, and writing abilities.
Why Grab a Get Software Service to Accomplish Your QA Course?
Get Software Service offers virtual and Online QA Training to Businesses and individual teams.
In addition to manual and automated testing, we provide solutions for software QA testing tools.
Instructor-led, Face-to-Face, True Live instruction is how we offer our Online QA training. To provide learners with real-world experience, we integrate real-time project activities into our QA training sessions, leveraging our Cloud Test Lab.
Our staff members have extensive backgrounds in software development and quality control (QC). They are professionals in many fields, including mobile applications, finance, telecommunications, supply chain management (SCM), customer relationship management (CRM), healthcare, insurance, hospitality, and salesforce. We run several virtual interviews as part of our QA training to give you an experience of genuine interviews.
What will You accomplish after completion of the course?
After successfully finishing the course, you'll be capable of entering the employment market.
During the QA course, we will give you real-world project work training that will equip you with the skills necessary to navigate professional problems successfully.
Your confidence will increase due to our group talks and sample interviews.
Entrance QA testers must be skilled in a range of QA tools to start their new profession. Current QA testers can advance on the career ladder and stay competitive in the IT sector.
Watch Our Quality Assurance Training Videos
QA & BA Course Training Demo for Beginners
What is Testing? | Blackbox Testing Demo
Blackbox Testing Techniques - In-depth Tutorial with Examples
Blackbox Testing Techniques
FAQs
Why should I learn this course from Get Software Service?
At Get Software Service, Our QA instructors are certified professionals with IT testing experience in various industries, including insurance, healthcare, e-commerce, pharmaceuticals, business-to-business, and telecommunications. Come talk to us if you have questions about software testing, QA training, automation tools, software testing jobs, or QA certifications. Our principal trainer has more than 20 years of industry expertise.
Do you provide video-based or live online courses?
Get Software Service offers online, in-person, and video-based training for teams and organizations.
Do you additionally help in creating resumes and preparing for interviews?
Yes, we help you write and review your resume for the QA tester positions. Our trainers come from the industry directly. They are, therefore, familiar with the kinds of resumes and CVs that companies like from experts.
Become a qualified QA Tester by enrolling in our 360-degree Online QA Training Toronto program. You'll get all the information you need.
After completing the online QA course, do you help software testers get jobs?
We provide you with extra assistance and theoretical and hands-on training for QA Testing abilities so that you may develop a professional resume for the career path. For instance, Get Software Service provides the following with our online course for software tester training:
Keep you updated on the latest data and statistics related to businesses, industries, and the job market. You might take advantage of profitable employment chances by learning about the hiring procedures and scheduling used by various businesses and industries.
We teach you practical methods for entering the job market at the right time and prepare you for the QA Software Testing certification exam.
Please take full advantage of our online QA Training Certificate to advance your career and become the most in-demand professional.
What additional help do we provide to clear your doubts?
Of course, as our student, you always have the right to ask for clarification of any doubt, no matter how basic or complex.
Our online QA training program constantly addresses your doubts, whether minor or serious. Our team will undoubtedly ensure that you are learning a lot.
Can I get a certificate of completion for your online QA training course?
Yes. The student will be given completion certificates for the following courses: Online QA Training, Business Analyst, Selenium Testing, SQL Testing, ISTQ, Performance Testing, and QTP Course after completing the program.
Attend a Free 7 Days Software Testing Demo. Call Now +1 905 275 6446 for Details.