Online Business Analyst (BA) Training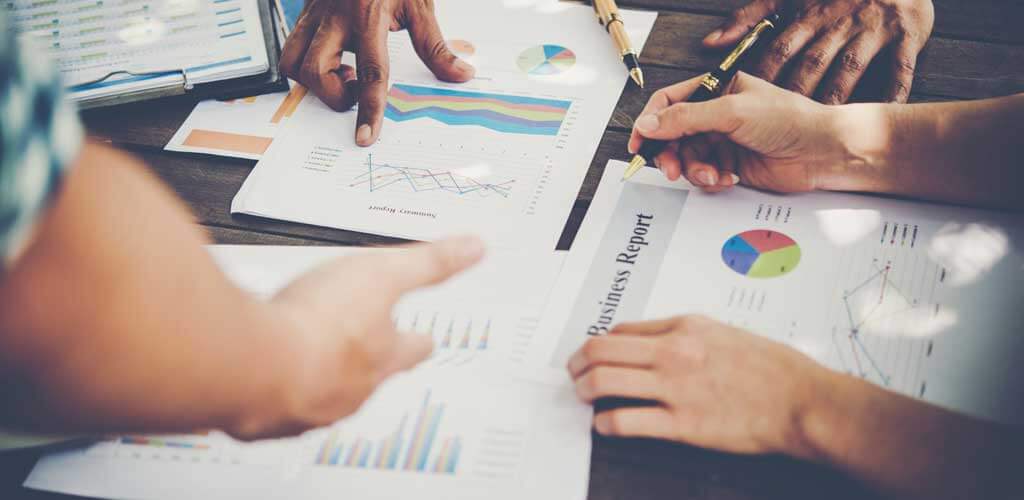 We offer a comprehensive online business analyst training which will help you understand business analytics with Certification. We provide you right knowledge about business analytics which you need in the workplace. Our BA trainer has vast experience in BA, software testing, software development  and  software training. We pride ourselves in being a one stop shop for all software testing related training including functional testing, user acceptance testing,  HP UFT Quality Center, Jira, automation, these topics are all part of our Software Testing Training.
In addition, our quality testing training also covers basics of databases, SQL queries, Unix, Windows which are crucial and handy once you start your career as a Software Testing professional. These skills will ensure that you hit the ground running from Day 1 of your Software Testing career.
Data analysis is a key for any business growth. A Business Analyst plays a vital role in improving the service, processes, and products. BA is a bridge between IT and business which eventually helps in improving efficiency.
How does a Business Analyst build a bridge between the Business and IT?
The Answer is Data Analytics. All activities of a BA are data-driven to improve the products, services, and processes.
Effective communication is an important skill that every BA should have. Every BA is constantly in touch with business leaders. He/she should be able to articulate his ideas and ensure that every plan of action is technologically and financially reasonable.
The International Institute of Business Analysis (IIBA) calls a business analyst "an agent of change."
It is indeed a remarkable statement something similar to calling medicine a noble profession. A wonderful way to recognize a profession and give it the rightful place amongst various professions.
What is Business Analytics Program?
 Business Analytics (BA) plays a very crucial role in the software development Life cycle. We can understand the business analysis and creates a base for the project by generating, analysing different needs that turn out to be the foundation for the project requirements. Business Analysis is a process-oriented approach to identify, gather, analyse and document the requirements of the client in a great possible manner by modelling through different tools and documents. Learn business analyst training from our expert trainers to ensure you understand and implement strategies about business analysis in real-time.
 We offer online business analyst course with certification with a unique 3-month on the job support of business analyst jobs for our candidates, once you start working as a professional, in case you need any help, we are here to assist any issues you may face. In our Online Business Analyst Training, We offer a unique '1 week free' trial class, so you are welcome to try the class before you decide to enrol.
 Our IT Online Business Analyst Training will help you understand with Practical Knowledge and help you to do Resume, interview questions to become Certified Business Analysis Professional (CBAP ®)
Online Business Analyst Training Modules
Who Should take this BA Training Course?
Business analysts are essential to an organization's success because they recognize and resolve business problem, improve processes, and introduce new technology. As such, a BA training course is an excellent chance for individuals who want to acquire the skills needed to be successful in this profession.
It is developed for business professionals of diverse backgrounds, such as people with previous experience in finance, project management, marketing, IT, and much more. It's appropriate for those who want to pursue an entrepreneurial career in business analysis.
The Online Business Analyst BA Training will benefit people who want to work or are already in the profession but want to improve their skills. They will develop the knowledge and skills necessary to comprehend business processes, identify potential areas for improvement, and assess the potential benefits of proposed changes.
The BA course covers various topics, such as project management, process modeling, and data analysis. In addition, it offers case studies and useful tasks to assist students in applying what they learn to real-life scenarios.
By completing the Business Analyst BA Training, participants will understand the business analysis process thoroughly, including how to identify and prioritize requirements, develop efficient project plans, and interact with stakeholders. Additionally, they will be able to produce thorough use cases, data flow diagrams, and business process models.
Overall, taking a BA training course is a great chance for individuals who want to acquire the abilities required to be successful in this industry. They will develop the information and abilities necessary to comprehend business processes, identify potential improvement areas, and evaluate proposed changes' impacts.
Skills of Business Analyst
A business analyst is a professional who assists companies in improving their systems and processes by identifying problems and opportunities. A business analyst requires the following key skills:
Process Modeling: The capability to develop detailed process models and diagrams that explain how a system or process functions and point up potential improvement areas.
Data Analysis: The capability to analyze data, identify patterns and trends, and make decisions using data-driven insights.
Project Management: The capacity to create plans, timelines, and budgets, as well as to execute them.
Problem-Solving: The capacity to recognize issues, analyze them, and develop original ideas that enhance business processes and systems.
Technical Skills: Understanding of business technology and the capacity to collaborate with IT specialists to implement solutions.
Creativity: The capacity to think creatively and provide unique ideas that can assist a company in achieving its goals.
Responsibilities of Business Analyst
The responsibilities of a business analyst typically include:
Determining and analyzing the needs and requirements of the business.
Gathering and preparing specifications for brand-new or modified systems.
Interacting with stakeholders to know about their goals and requirements.
Generating and making suggestions for solutions to enhance business processes.
Evaluating costs and benefits to see whether suggested solutions are feasible.
Collaborating with IT teams to ensure that solutions are implemented correctly and satisfy business needs.
Assisting the established systems and procedures.
Monitoring system and process performance and providing suggestions for enhancements.
Scope of a Business Analyst in Toronto, Canada
Business Analysts are in huge demand in Canada and Toronto. Indeed, Canada is an ideal country for Business Analysts, so if there is any BA looking for greener pastures then moving to Canada is a great option.
Opportunities aren't limited to the financial sector; in fact, other companies also hire Business Analysts. Thereby, it is one of the most valuable professions in Canada. The salary depends on work experience. Entry level starts from $20 to $30 per hour. With an experience of 2-3 years, one could earn $75k to $100K.
Business Analyst Course Videos
Business Analyst Training for Beginners
QA & BA Course Training for Beginners
BA - Stackholder analysis matrix
FAQs
1. Why Should I learn this Online Business Analyst Training from Get Software Service?
Get Software Service ensures you are equipped for a rewarding and satisfying profession and prepares you for certification exams. By educating you on techniques based on projects and issues specific to the industry, we wish to establish you as a valuable resource for any company or profession. Rather than just providing you with knowledge and education, we provide the abilities you need to improve your skills to pursue a specific career.
Our Business Analyst courses will help you develop your skills, position yourself as an expert on the course material relevant to your position and the demands of your job, and provide you the opportunity to think as you consider fit.
2. Do you provide video-based or live online courses?
Get Software Service provides teams and companies with in-person, online, and video-based training.
3. Who is Eligible for the Business Analyst Training Course?
Graduation in any field is mandatory for any Business Analyst training course. A Master's in Business Management is not mandatory, even graduates from STEM fields can join BA training courses. Apart from education, there are other important skills needed to excel in this field. Communication is important and handling client is vital in excelling in this profession.
4. What will you accomplish after completion of the course?
Get Software Service offers comprehensive training and it is a certified program. After the comprehensive online training program, there is an intensive 3-month of job internship. This invaluable experience would help in your future employment as a Business Analyst. Apart from training, there would be constant support from our end. In Canada Toronto, the job opportunities are ample once you finish the course. As a BA you can work with the project manager for analyzing business challenges and requirements before the inception of the project. IT Business Analysts are in serious demand; hence, any aspirant with sound knowledge of Information Technology and Business has a bright future in Canada.
5. Is it easy to get a job as a Business Analyst in Toronto?
There is a steep rise in job opportunities for BA in Toronto. The demand is growing at a brisk pace and with the industry growth of 14% from 2014 to 2024; the job market is quite encouraging. In Canada, the demand is pretty high for BA. The IIBA headquarter is situated in Toronto making it convenient to not only pursue a career but find ample opportunities.
Attend a Free 7 Days Software Testing Demo. Call Now +1 905 275 6446 for Details.
Summary
Reviewer
Review Date
Reviewed Item
Author Rating